Compiled by:  Mahin Motamedi Witkowski 
This chronology is dedicated to the memories of

all our family members who are no longer with us,

and especially my father,

 and my uncle,

Baba Ali described our family history as our

foundation, woven into our body and soul by a network

of invisible warps and wefts. He encouraged us

to study our rich family's history  -- our heritage -- so

that we can comprehend the root of our values

and cultural beliefs.

Amoo Javad, eager to comprehend his heritage, spent

most of his adult life collecting and documenting

family data -- only to sadly leave us before he had the

opportunity to share his treasured findings.  It was his comprehensive notes that made this effort a reality.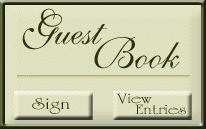 Please sign our Guest Book below.